Jeff Bezos Biography
Jeff Bezos is an equally mysterious and multifaceted personality. He does not really like to give interviews, but all his efforts will certainly become successful and bring him huge profits.
Jeff Bezos Personal life: Childhood and youth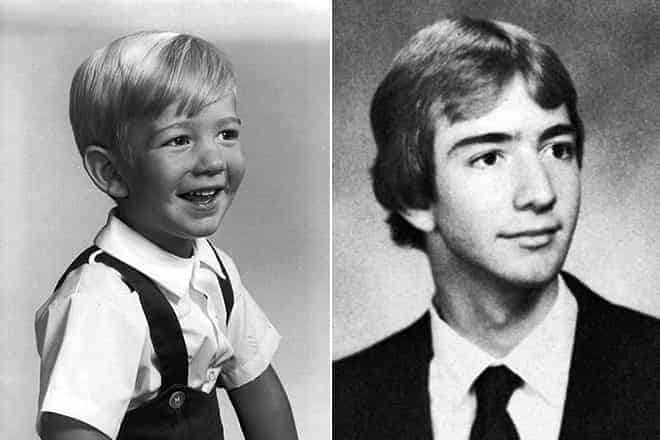 Jeffrey Preston Bezos was born on 01/12/1964. in Albuquerque. The boy became the son of very young parents – his mother at the time of the birth of her first child was barely 16, and his father was a couple of years older. He was a circus performer and very soon realized that he was not yet ready to start a family and participate in raising his son.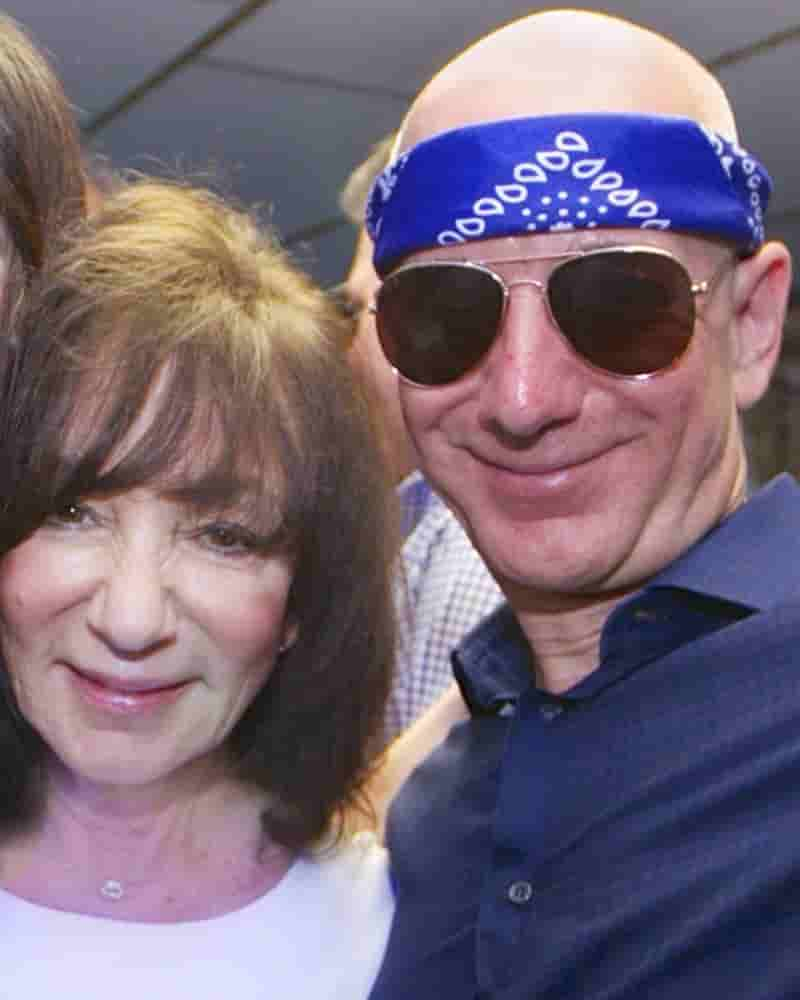 When the baby was 4 years old, his mother married Miguel Bezos. A disadvantaged Cuban immigrant adopted the boy, giving him his last name. It was a salvation for both. The kid got a father, and the young man, for the sake of his family, managed to improve his life, turning into a decent citizen.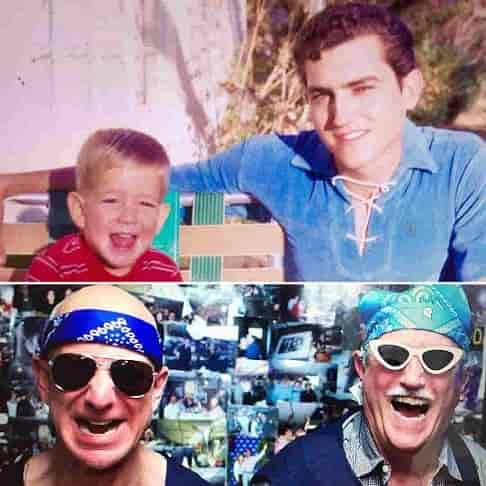 From an early age, the boy loved to invent. While young parents were at work or studying at the university, the baby constantly walked around with a screwdriver, disassembling and assembling all household appliances. He always dreamed of becoming an inventor of something unusual, which humanity cannot do without.
"Speaking of his role models, Bezos says there were only two of them – Walt Disney and Thomas Edison. And if Edison was a genius inventor, but a lousy businessman, then Disney is the opposite. The young man himself dreamed of becoming a brilliant inventor and no less brilliant businessman. "
After leaving school, Jeff entered the computer science department at Princeton University. Having started his studies at the Faculty of Physics, the young man was unpleasantly surprised by the fact that there are young people in the world who are better versed in physical laws. Therefore, I decided to increase my chances in the labor market by taking up computer technology. In 1986, he successfully graduated from the university, receiving a distinction from Phi Beta Kappa and a diploma with honors.
Business
After graduating from the university, the young man began to gain professional experience in the field of IT technologies, working as an employee in various companies. In 1994, he joined Bankers Trust, rising to the position of Vice President within a couple of years. Then an equally fast-paced career was made at D. E. Shaw & Co. And only by 1994 Jeff decided to start his own business.
In 1994, the young entrepreneur's biography changes dramatically as he launches the Amazon.com online store. The initial investment of the project amounted to $ 300 thousand. The website was launched in July 95th.
"At the time of opening, Amazon was not always functioning correctly. For example, in an online store, you could choose a negative quantity of goods. "
Conceived as an online bookstore, the site has grown to become the world's largest e-commerce company. Today you can buy almost anything on Amazon. By the 97th, the online store went public. And in 99, Bezos became the man of the year according to Time magazine.
But Amazon, though beloved, is not the only child of a successful entrepreneur. In 2000, Bezos founded the first private aerospace company, Blue Origin. The billionaire has a huge spaceport on his personal ranch in Texas. Blue Origin is designed to make a businessman's childhood dream of private space travel come true. The company regularly reports on the progress of work on the provision and organization of safe space tours for those wishing to do space tourism.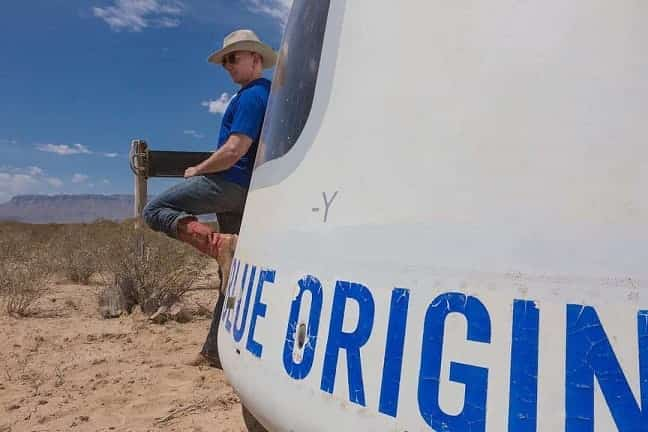 In 2013, the entrepreneur tries his hand at the publishing business and acquires the influential American publication The Washington Post. He systematically converts the publication into digital form, reducing the circulation of printed copies.
Also, the owner of Amazon is involved in supporting scientific projects, constantly donating huge sums. The billionaire, as in his youth, is interested in all scientific discoveries and promising projects. He supports the Cancer Research Center and has also established a family foundation that supports a variety of scientific and educational projects.
In 2017, all the news outlets vied with each other to mention the name of Bezos. The informational occasion was the next Forbes rating, which called the owner of Amazon the richest man in the planet, estimating his fortune at $ 100 billion. Thus, Jeff was the first in modern history to reach such a state mark. This space figure did not become the limit, and by 2018 the capital already totaled from $ 136 to 150 billion.
It is not surprising that such an incredible financial success makes many wonder how this person managed to achieve such heights. Therefore, his books are incredibly successful and fly like hot cakes. The businessman continues to work on various projects and publish books in which he reveals the secrets of personal success.
7 rules of success
To achieve such financial opportunities, Jeff had to work hard on himself. He developed seven life rules that helped him take place financially and personally. So:
1. You should carefully select your life partner.
The businessman chose his wife for a long time and carefully. Even went on blind dates. Until I met Mackenzie. He believes that a spouse should be creative and be able to inspire.
"According to Bezos, he needed a companion who could inspire and help implement ideas. As soon as he met Mackenzie, he immediately knew that she was the woman he had been looking for for so long.
2. Refusal from multitasking.
Bezos argues that all things should be done with full immersion, concentrating on the task that is currently being done. Multitasking is the main enemy of productivity.
3. Risk is preferable to comfortable living.
Each person is free to choose a comfortable but uninteresting existence or a life full of adventure and risk. For Bezos, the choice is clear.
"He claims that even at 80 he will not regret venturing ventures. If he had failed with Amazon, he would have respected himself more than if he had not decided on this project. "
Always have multiple fallbacks. He knows that if Amazon failed, there are a couple of alternatives left to do in order to succeed.
"He says he would find something to do, because he is no stranger to starting from scratch. He could be a programmer, or a bartender. Although, according to him, he would be a very slow bartender. Making cocktails is mesmerizing and he treats the process like creativity. So Jeff would turn his slowness into a brand name to boost sales. "
4. Failures and failures are needed to learn from them.
Bezos is sure that someone who has never been wrong and does not know what the bitterness of defeat is, he does not know how to learn.
5. Work-life balance.
He believes that work and private life should not be confused. They should not mix, but must complement each other. That there should be harmony in everything. A person who is happy in a family is a good employee, and a successful employee feels confident in a family that he can provide.
6. Do not lose children's curiosity.
The world around you is too complex and changes too quickly to understand something to be sure of the infallibility of your opinion.
"Jeff Bezos argues that in order not to become a hostage to his authoritative opinion, it is necessary to constantly ask questions and not lose childish surprise in front of a large and incomprehensible world."
Family life
Jeff Bezos is a person who approaches everything thoroughly. He approached the choice of a life partner with all responsibility and for a long time chose a wife who would inspire to conquer more and more peaks.
Jeff spotted his future life partner in 1993 during an interview that Mackenzie held in the hope of getting a job at a hedge fund in New York.
"According to the businessman, he was always looking for a wife who could free his beloved from prison in a third world country. And when he met Mackenzie, he immediately realized that it was she, the one. "
Mackenzie, on the other hand, was captivated by Jeff's lighthearted laugh, which is why she took the risk of inviting her boss to dinner. The novel developed very quickly and after three months the young people got engaged, and after six they entered into legal marriage.
The family union turned out to be happy and strong. His wife, as Jeff wanted, always supported and inspired him. Mackenzie has also established herself as a writer.
She is the author of two novels:
She was awarded the American Book Award for her debut novel. Curiously, Amazon doesn't sell her books.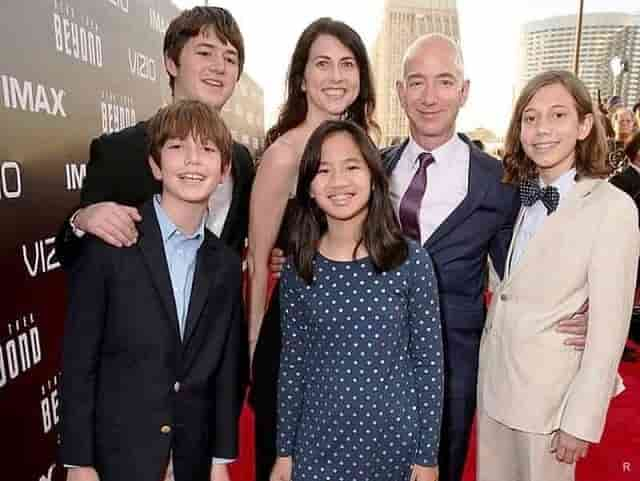 In addition, she created comfort in the house and raised children. The couple are raising four children.
Friends of the Bezos couple claim that this is a very friendly and close-knit family. The more unexpected was the news of the divorce of the spouses.
Scandalous divorce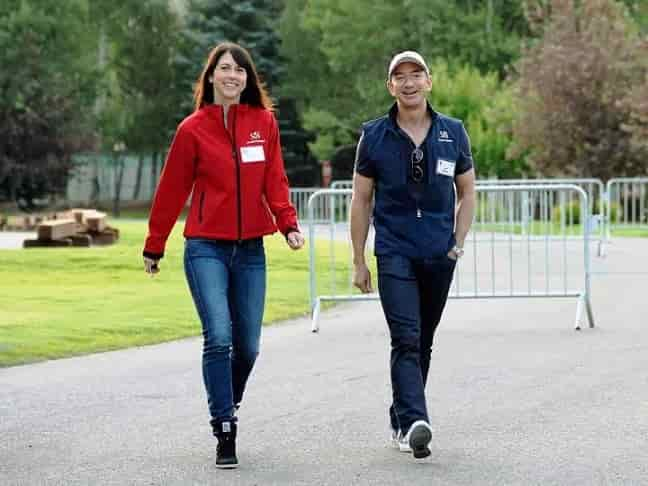 At the very beginning of 2019, Jeff Bezos tweeted that after a quarter of a century of married life, he and his wife decided to divorce.
"He wrote that the years together were wonderful and he does not regret spending these years with Mackenzie, but now a new life awaits them. They remain friends and parents. "
The businessman also said that they remain partners in a number of business projects. In particular, Mackenzie will remain the CEO of Bystander Revolution, an anti-bullying organization that was co-founded back in 14.
The news of the divorce of the richest man on the planet in an instant became a sensation. His personal life, nationality, height and weight, taste preferences and so on immediately became interesting to millions of people on the planet. A huge number of assumptions and speculations have appeared about the reasons for the divorce of the couple, which for a quarter of a century was considered strong and exemplary. The divorce case is complicated by the fact that the couple has minor children.
One of the reasons is the billionaire's adultery. So, the National Enquirer conducted its own investigation and found out that Jeff Bezos had an affair with TV presenter Lauren Sanchez.
Representatives of the billionaire do not deny this information, but only emphasize that Mackenzie found out about the affair on the side of her husband from her husband. Photos of the homeless woman are published in all publications with assumptions about when the romance began and how long it lasts.
Also, the public is keenly interested in the issue of the division of the spouses' property. There are no official comments on this either. However, according to Bloomberg, Mackenzie has every chance to sue his ex-spouse half of the property, which is almost $ 70 billion. Under such circumstances, Mackenzie will receive the title of the richest woman in the world. While this place is occupied by Françoise Bettencourt Myers, the granddaughter of the creator of the cosmetics company Loreal. Its capital is estimated at $ 46 billion.
Curious facts about the businessman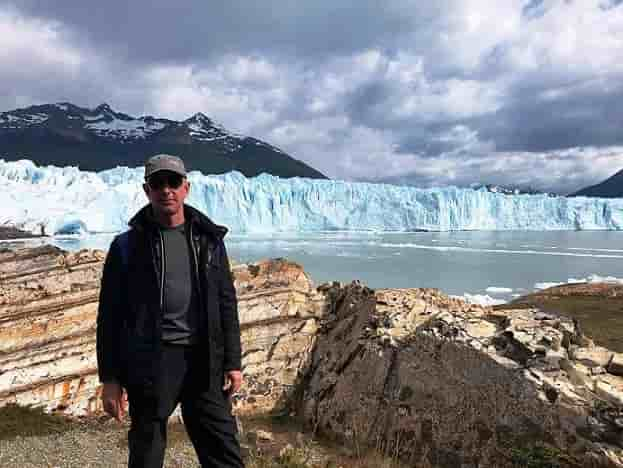 In the movie "Star Trek: Infinity" Jeff Bezos played the role of an alien.
The billionaire has allocated $ 2.5 million to lobby gay marriage.
The entrepreneur's nationality is not exactly known. Quite often, it has been suggested that Jeff Bezos is Jewish. However, these are only rumors and guesses.
The main brainchild of the richest man on the planet, the Amazon trading floor is named after the Amazon River.
US President Donald Trump accused Bezos that Amazon does not pay additional taxes to the budget and threatened to visit the antimonopoly service.
Thus, despite his enormous fortune and the title of the richest man on the planet, he does not stop there, developing more and more new projects.
More on InfoCompile: