Hey, what's up, guys. Today we are going to learn about "
Studying on youtube
". We know that education is important for a person's growth. The study needs concentration and dedication. And it is so difficult to concentrate when there are so many ways of entertainment online.
According to an old study, a person (American adults) spend more than 11 hours per day in watching, listening, reading or simply interacting with media. 86% of people use social media at least once per day, including 72% who use it multiple times per day.These are technical researches but I also observed in my friends using the social media for the whole day. Why I am talking about my friends? I am also one of them. I also use social media for almost the whole day.
Now the question is "How to study on youtube?".
How to Study on Youtube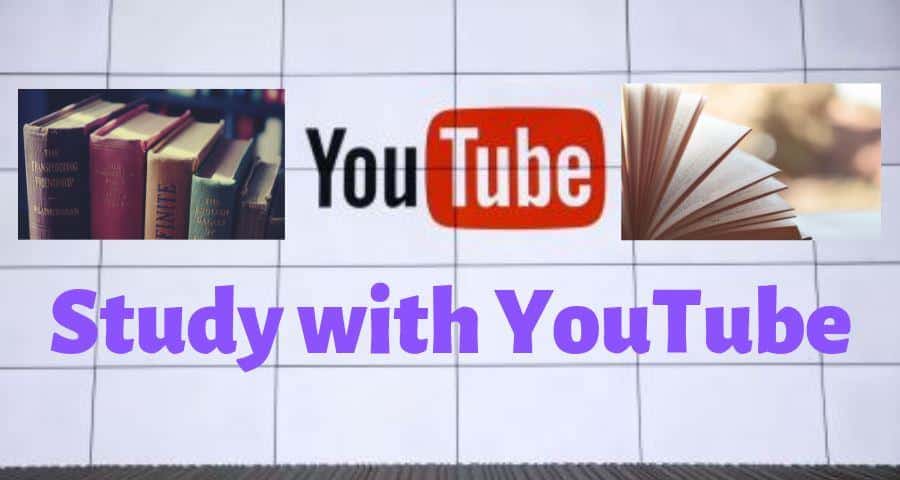 How to Study on Youtube?
As we discussed that we spent all the time in using social media. Then it is easy for us to read and study from social media instead of studying from books and from all the boring syllabus that we usually have in our school and college routines. YouTube is becoming a large platform for learning things online.
You can use this platform to study anything that you want to learn, like:
Cooking
Educational materials
Technical knowledge
Spiritual knowledge
Repairing mobiles and other things.
Beauty Hacks
Online money earning and much more.
How YouTube will be helpful for you?
This will be helpful for you because you know you love social media, so when you study there, you will not get bored that you usually do when studying offline through books.
Another factor that will help you in studying on youtube is video-based learning. Videos have more impact on our mind. That's the reason in many educational institutes there are arrangements for video tutorials and presentation classes. When you read anything it just sensed by your eyes, but when you choose a video to study, then, your eyes, ears and brain correlate and make that topic easy to learn and remember.
You know remembering a picture is much easier than remembering a paragraph. Video is a group of pictures and helps you a lot in learning and understanding anything.
So, I recommend you to join Youtube for learning various amazing things. Also, join me at youtube from the link given below.