In this modern world, everybody wants to collect more and more information in the field of their interest. All your demands will be fulfilled in our blogs, which is well known for the most genuine information on the web ever seen before. Today, we will discuss a tech-related topic.
So I am back with some more informative content with you today I am gonna tell you guys about some best collar mics around your budget. I have searched for all best collar mic's available in the online/offline market on today's date. In this blog, I have made 3 budget categories for you guys where you can find the most favourable collar mic for yourself.
Maono AU-400 Lavalier Microphone
Price – 300rs + delivery charges may apply (AMAZON.IN)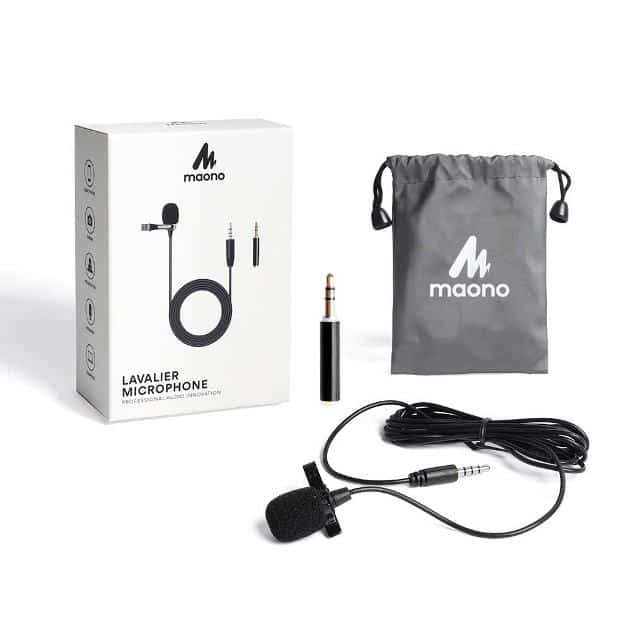 Maono AU-400 Lavalier Microphone
As I have used this one I will greatly refer this one to those peoples who run short on money and want a good quality collar mic for audio recording purposes. I have a very awesome experience with this mic because this mic offers us an awesome ability of noise removal even after being so much cheep. and I also have a very good experience with this company. I don't know how many of you have heard of this company but trust me this is an undoubted company. This purchase will also provide you with a pouch to protect your mic while travelling or while it is not used. This mic can we used in bout computers and mobile phones. This also contains an extra jack for some special ports which you will rarely found in a 90's computer otherwise mainly it will work by direct plugging and if you doubt your PC's ports you can ask your manufacturer about what ports you are having hi your I/O Panel.
Boya BYM1 Omnidirectional Lavalier Condenser Microphone
Price – 791rs + Free delivery (AMAZON.IN)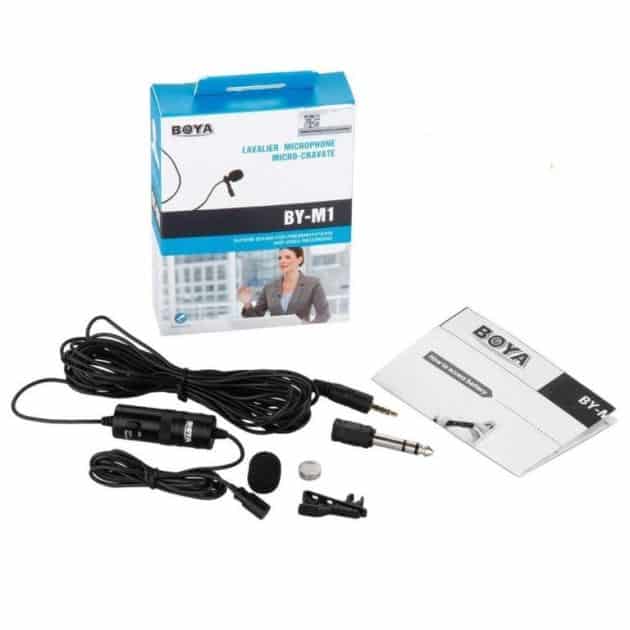 Boya BYM1 Omnidirectional Lavalier Condenser Microphone
This mic is for those people who are looking for high quality, high standard looking articles, and with a lot of features and attachments as you, all can see in the image this microphone comes with a lot of attachments. I have used this microphone too. If I talk about my experience with this device it was ok but was not brilliant if you have some editing skills you can purchase this device cause this mic works excellent with most of the devices but not with every device on the planet. If we talk about m thises this device works good on 90% of devices but on other 10% it becomes little risky but I will say again if you have good editing skills (i.e. if you guys know how to record audio in audacity in PC and how to edits like noise removal) you guys can purchase this mic without any issue or if you want to learn about audacity skills I will write a blog on that too. And this microphone also comes with a pretty awesome switch which allows you to toggle it between smartphone mode and camera mode.
Maono AU-100 Condenser Clip On Lavalier Microphone
Price – Under 2000 (currently unavailable at AMAZON.IN)
Maono AU-100 Condenser Clip On Lavalier Microphone
Here it comes about the beast. The most premium mic in my today's blog. This device is perfect for you if you want to use this device for multipurpose tasks. This mic also comes with an extra jack which allows you to use it with a digital sound mixer, Amplifier, DAW and with many other things. This also comes with 6-meter long wire which allows you to freely move around you set up something like wireless mic's but you can't dance wearing this otherwise you will get stuck in it. xD
Okay, guys, that were all from my side today I hope you all have enjoyed it.
Just subscribe to our newsletters. So that you will never miss an update! xD